.
If you're in Utah this weekend, be sure to check out the following Peculiar Pages-related sessions of AML's annual conference on Saturday, April 21:
.
9am
Tyler Chadwick, editor of Fire in the Pasture, presenting on "Situating Sonospophy: Deconstructing Alex Caldiero's Poetarium." Alex, of course, is both the subject of Tyler's dissertation and a poet included in Fire.
1130am
Scott Hales, a contributor to our upcoming Dorian project is presenting "Beyond Missionary   Stories: Voicing the Transnational LDS Experience"; I suspect this paper will share some ground with his incredible paper for us. Not a lot. But a little.
1pm
Awards luncheon.
230pm
Angel Chaparro Sainz who wrote the afterword to Fire in the Pasture, brings  AML his expertise on one of the great essayistsin "Phyllis Barber: There is Love After All."
230pm, 4pm (sorry this is stretched—-site redesign on the way!)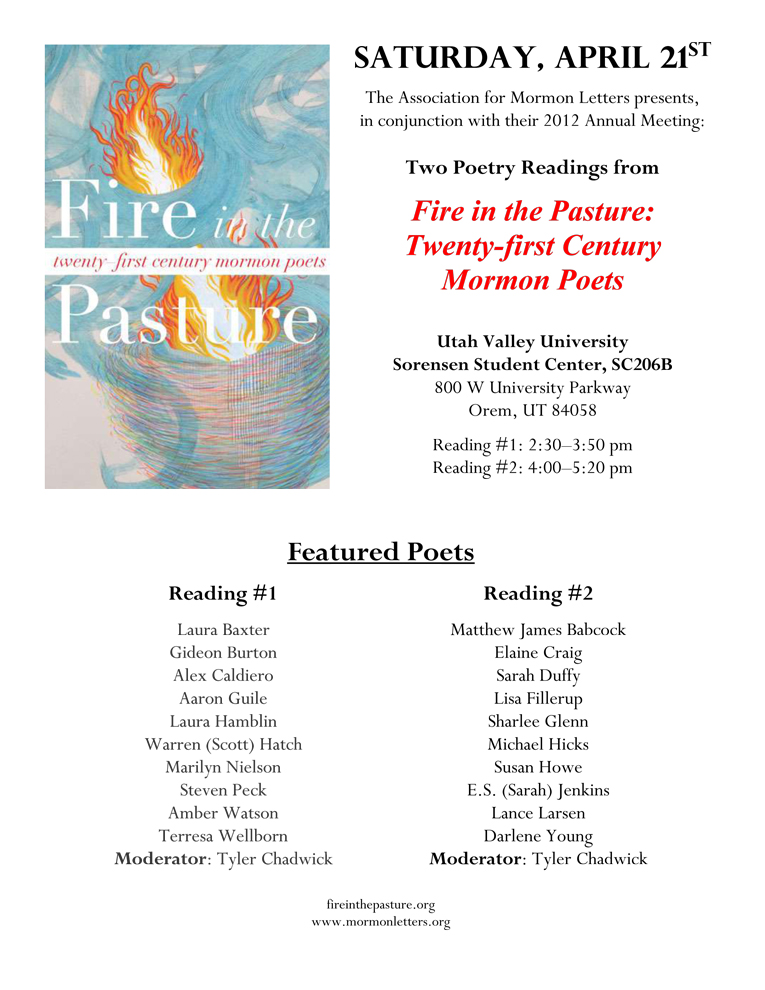 630pm
Reception with readings by AML-award winners at the home of Charlotte England.